Mallory Pier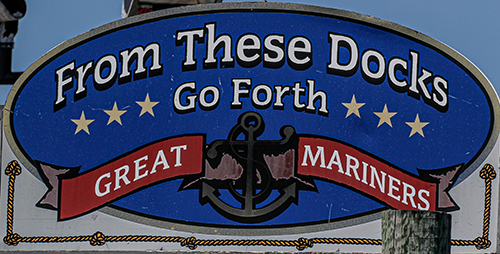 MALLORY PIER DEDICATION
Mallory Pier is named in honor of Clifford Day Mallory, a visionary leader of America's Merchant Marine in the early 20th Century




 

His great grandfather, Charles Mallory, settled in Mystic, Connecticut, where he operated whaling vessels and constructed clipper ships and some of our nation's earliest steamships. Today, the Mallory Family legacy thrives at the Mystic Seaport




 




 

Clifford Mallory started his career in 1900, as a clerk in the Mallory Steamship Company, later rising to Vice President. During World War I, he joined the U.S. Shipping Board as 

assistant director of operations, overseeing Merchant Marine operations.




 

After the war, he 

formed the C.D. Mallory Company, which became the nation's largest independent tanker owner. After Mallory's death in 1941, the Mallory fleet was taken over by Marine Transport Lines. In recognition of his achievements, Mallory was elected into the National Maritime Hall of Fame, located at our own Museum, in 1982. 




 




 

Mallory Pier was one of the earliest structures built at the U.S. Merchant Marine Academy in 1942. Over the course of its life, it has served as homeport to a long line of training ships bearing the name, Kings Pointer. It has also hosted hundreds of visiting vessels, from the U.S. Navy's hydrofoil, USS Aires, to the legendary Canadian schooner, Bluenose, to the Danish square rigger Georg Stage. Over the worn planks of the original pier have walked Cabinet Secretaries, Flag Officers, and the leaders of America's Merchant Marine past and present.




 

110 dumpsters removed the old pier




 

With over 360 cubic yards of poured concrete




 

64 truckloads of precast concrete




 

4 barges loaded with 66 main structure piles




 

I expect that the 70-year history of Mallory Pier will continue, as the future leaders of America will continue to walk its length as they stand watch, or board an Academy training ship as they hone their skills as mariners.

 
If you have any suggestions on what you would like to see on this site,
Last updated: Tuesday, March 3, 2020