History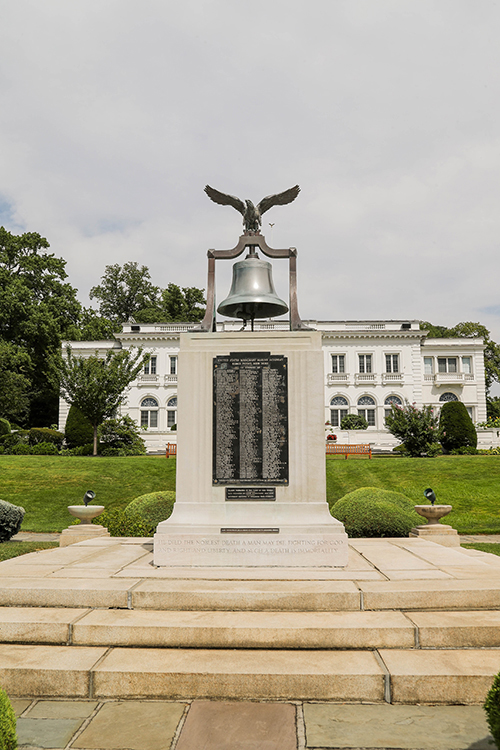 For over fifty years, U. S. Merchant Marine Academy's Sailing, Power and Crew Squadron has set the highest standards for the training of merchant mariners and military officers through the medium of small craft.  Whether rowing a crew shell, sailing a dinghy, conning a power boat, or racing offshore to Bermuda, midshipmen have used the unique environment of the sea to develop and mature personally and professionally.  The Waterfront's tradition of excellence can be found in its legacy of thirteen North American Collegiate sailing titles, in the testimonials of some of our grads, the service of Waterfront midshipmen and staff who led the Academy's relief efforts on September 11th 2001 and most recently, during Hurricane Sandy.  
 The Academy has always maintained an active sailing program. During the 1940's and 1950's, the program competed at a club level, and won a number of district championships on the intercollegiate circuit. However, it was not until the 1960's that the program developed into the comprehensive activity that it has become.
Captain Prosser
The modern "Father of Kings Point Sailing" was Captain "Joe" Prosser, the Academy's first Sailing Master.  Prosser arrived at Kings Point in the Spring of 1965, and immediately impressed his contemporaries with his experience, knowledge, and flair.  Prosser was originally hired for a six-month assignment as captain of the Twelve Meter yacht, WEATHERLY, which had been donated to the Academy.  Prosser saw a golden opportunity to create a first-class waterfront program. Vice Admiral Gordon McLintock, the Academy's fourth Superintendent, agreed, and hired Captain Prosser on a permanent basis, with the title of Sailing Master. This began a twenty year campaign to build the Kings Point Sailing Team into a national powerhouse.
During his tenure, Prosser laid the foundation of virtually every success that the Academy's waterfront program has enjoyed over the past thirty years. He upgraded the pier and float system; amassed an eighty boat fleet of dinghies, offshore vessels, power boats and support vessels; launched the donated boat program; expanded the offshore team, and hired the first full-time sailing coach.
Captain Prosser's first decade of effort culminated in the Academy's first National College Dinghy Championship in 1977, followed by victories in 1984, 1985 and 1987. In 1984, he was appointed Director of the newly formed Department of Waterfront Activities, and became responsible for operation of the training ship, KINGS POINTER.  In recognition of his service to Kings Point and college sailing, he was named an Honorary Alumnus of Kings Point in 1984, and elected to the Intercollegiate Yacht Racing Association Hall of Fame in 1985.
There was one thing that was more important to Captain Prosser than regatta results, and that was the personal growth of his midshipmen sailors. He took a tremendous interest in the professional development of each man and woman, and fostered their growth as naval officers, merchant mariners and leaders. His dedication to their success can best be measured by the number of sailing alumni who have gone on to diverse professional success, and who continue to give back to the Academy and the Sailing Team. Captain Prosser died at Kings Point in 1986.
Captain Prosser's Legacy
Prosser was succeeded by Captain Christopher McMahon '77. Captain McMahon had sailed as a deck officer since graduation, rising to Master. He also served as an Associate Professor at USMMA from 1983-1986. During McMahon's tenure as Sailing Master, the program achieved a number of milestones, including the acquisition of the Varsity Crew Team; the hiring of a part-time Offshore Coach; the establishment of a mandatory Sailing Class; and the creation of the Waterfront Executive Officer billet. Most significant, however, was his successful campaign to erect a Sailing Center at USMMA.
On 30 September 1991, Rear Admiral Paul Krinsky signed off on the construction contract, and the Sailing Center was officially born. The "keel" was laid over Homecoming Weekend in 1992, and the building was "launched" on 20 October 1994.  In recognition of the generosity of Mr. James H. Yocum '47, the building was named the Yocum Sailing Center in May, 1995, to honor Jim's brothers, parents and grandparents.
In 1991, CAPT Eric Wallischeck '83 assumed the position of Sailing Master. CAPT Wallischeck had served afloat immediately following graduation, and later joined the staff at the USMMA Foundation, eventually becoming Director of Development in 1990. During his tenure as Sailing Master, he has overseen the construction of the Sailing Center; acquired a new training ship; established the position of Waterfront Training Czar (Training Officer) and the Regimental Waterfront Department; expanded the full-time coaching staff; and undertaken the Waterfront Campaign, which raised $2.5 million to furnish the Sailing Center and provide for long-term capital program needs.
In 2007, CDR Chris Gasiorek '95 followed CAPT Wallischeck. CDR Gasiorek sailed afloat aboard bulkers, tugs, racing yachts, and sailing ships; earning his Unlimited Masters License in five years. After several years as Chief Mate aboard bulk carriers in worldwide trade he returned to the world of professional yacht racing and traditional sail training.
Place marker (Appointed in March of 2019 Mr. Richard Cain assumed the con as the 5th Director of Waterfront operations and Training.  Rich has been a member of the squadron since 1987.  )
The Waterfront Team
In addition to the individuals who have served as Sailing Master, a number of other individuals have helped advance Kings Point to the forefront of college sailing and sail training. First among them is the late Jack Sussi, who served as Marine Superintendent from 1990 until his untimely death from cancer in 1995. He brought a wealth of coaching, sailing and personal experience that helped move the entire waterfront program, particularly the Offshore Team, to new heights.
Other individuals -- Rich Cain, Francis Litchfield, Bill Boesendahl, Charlie Still, Howard Kirby, and John Casey-- have also left their indelible mark on the program. And, with the help of such great coaches as Gary Jobson, Ken Legler, Tom Kinney, Chris Winter, Ned Jones, Doug Clark, Kim Gochberg, and Ralf Steitz, Kings Point Sailors have become some of the nation's finest dinghy sailors and ocean racers.
The Current Waterfront Team
Today, the Waterfront is in good hands.  Under the direction of Richard Cain, Director of Waterfront Operations and Training, the Waterfront Team includes:  Rick Dominique, Director of Varsity Programs, Michael McBrien, Head Intercollegiate Dinghy Sailing Coach, Derek Hartwick, Head Intercollegiate Rowing Coach, Ken Luczynski, Head Offshore Intercollegiate Sailing Coach, Rob Asma, Director of Power Squadron, Scott McCormick, Captain, T.V. Kings Pointer, Mary Hall, Office Manager, John Casey, Marine Maintenance Foreman, Chip Lowe, Marine Maintenance Staff.
Together with the thousands of midshipmen who have been members of the Dinghy Team, Offshore Team, Rowing, and Power Squadron, these individuals have helped make the Kings Point Waterfront Program one of the most decorated and respected programs on campus.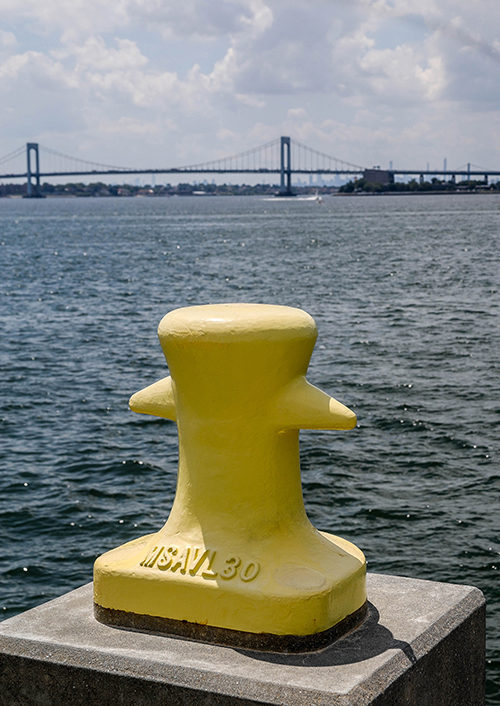 If you have any suggestions on what you would like to see here,
Last updated: Wednesday, February 26, 2020