USMMA Names Captain Donald J. Marcus Distinguished Alumnus Speaker for 83rd Commencement
KINGS POINT, N.Y., June 4, 2019 – Rear Admiral Jack Buono, U.S. Merchant Marine Academy (USMMA) superintendent, announced today that Captain Donald J. Marcus will deliver the Distinguished Alumnus address to the Class of 2019 at the 83rd commencement exercises on Sat., June 15 at 10 a.m., at Kings Point, NY. Captain Marcus is the president of the International Organization of Masters, Mates and Pilots (MM&P), and a 1979 graduate of the U.S. Merchant Marine Academy.
"We are proud to welcome Captain Marcus back to Kings Point in this the 40th anniversary of his graduation from USMMA," said Buono. "His experience at sea and ashore, and his relentless advocacy for mariners over the course of his career makes him a prime example of our motto, Acta Non Verba."
During his seagoing career, Captain Marcus sailed in all Licensed Deck Officer capacities, from Third Mate to Master, aboard U.S.-flag ships in the international trade. He was commissioned in the U.S. Navy Reserve, receiving an Honorable Discharge in 1986. His last shipboard assignment was as Master of the MV Sea Land Pacer.
He is a staunch advocate for the American Merchant Marine and America's working families. He joined the MM&P upon graduating from the U.S. Merchant Marine Academy in 1979.
Captain Marcus became President of the MM&P in January 2013. Later that year, he was elected President of the Maritime Labor Alliance, a six-union partnership that includes MM&P, the International Longshoremen's Association (ILA), the International Longshore and Warehouse Union (ILWU), the Inland Boatmen's Union (IBU), the Marine Engineers' Beneficial Association (MEBA) and the American Radio Association (ARA).
In addition to being an alumnus of the U.S. Merchant Marine Academy, Captain Marcus is a graduate of the University of California, Hastings College of the Law (1990) and has been admitted to the California Bar Association.
ABOUT USMMA
The U.S. Merchant Marine Academy, located in Kings Point, N.Y, educates and graduates leaders of exemplary character who are inspired to serve the national security, marine transportation, and economic needs of the United States as licensed Merchant Marine Officers and commissioned officers in the Armed Forces. President Franklin D. Roosevelt dedicated the Academy, which was established under the Merchant Marine Act of 1936, as the United States Merchant Marine Academy in 1943. It is administered by the Maritime Administration under the auspices of the Department of Transportation.
On the web: U.S. Merchant Marine Academy
On Facebook: @USMMAOfficial
On Twitter: @USMMAo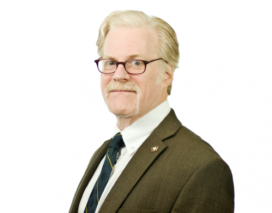 Last updated: Tuesday, June 4, 2019