Phil Greene named Distinguished Alumnus Speaker for USMMA's Class of 2016 Commencement
KINGS POINT, N.Y., Jan. 12, 2016 - Rear Adm. Philip H. Greene, Jr., U.S. Navy, Retired, Class of '78, has accepted the U.S. Merchant Marine Academy's invitation to serve as the Distinguished Alumnus Speaker during the Class of '16 Commencement Ceremony, to be held in June.
Superintendent, Rear Adm. James A. Helis, USMS, announced the news to the midshipmen, faculty and staff during a Town Hall meeting at Ackerman Auditorium, yesterday.
Helis explained that the tradition of having a Distinguished Alumnus speak at graduation, in addition to the Commencement Speaker, began in 2014, at the request of that year's graduating class. Previous speakers included, Rear Adm. Mark H. "Buzz" Buzby, Class of '79 and Peter J. Rackett, Class of '61.
Helis said, "Admiral Greene asked me to convey to the Class of '16, 'I'm honored by the opportunity to be your Alumni speaker for graduation.'"
Greene, is well-known to the Academy community, and many in the Class of '16 have sailed aboard vessels under his auspices. Prior to his current position as President of TOTE Services, Inc., he was the U.S. Department of Transportation Chair at National Defense University and served as the eleventh Superintendent of the U.S. Merchant Marine Academy.
Before retiring at the rank of Rear Admiral, Greene had a long and exemplary Navy Career. He was Commander, Combined Joint Task Force-Horn of Africa where he led operations to build regional security capacity and counter extremism in the Horn/East Africa. Prior to this assignment Greene served in Naples, Italy, as director for Policy, Resources & Strategy, U.S. Naval Forces Europe/Africa.
He commanded Destroyer Squadron 31 from November 2002 to May 2004, where he served as sea combat commander for the Abraham Lincoln Strike Group during Operation Iraqi Freedom. Other sea duty commanding officer assignments include the Spruance class destroyer, USS Fletcher (DD 992) from March 1996 to November 1997; and the patrol missile hydrofoil, USS Taurus (PHM 3) from July 1989 to June 1991.
His shore assignments include duty as chief of staff to commander, Naval Surface Forces; and chief, North East Asia/China Division, the Joint Staff/Political-Military directorate (J5). In addition, Greene also served tours at the U.S. Naval Academy; the Secretary of the Navy's Office for Legislative Affairs; and the Bureau of Naval Personnel.
Greene is a 1994 graduate of the National War College (M.S. National Security Strategy) and a 1985 graduate of the Naval Postgraduate School (M.S. Information Systems). In addition, he earned a U.S. Coast Guard Master's License (oceans, any gross tonnage).
Throughout his Navy career, Greene received various service and unit awards. His personal decorations include the Navy Distinguished Service Medal, Defense Superior Service Medal (two awards), Legion of Merit (four awards), Bronze Star, Meritorious Service Medal (four awards), and Navy and Marine Corps Commendation Medal (two awards).
Commencement will be held June 18, 2016. The Commencement Speaker has not yet been announced. Detailed schedules for Graduation Weekend will be posted to the Academy website and distributed to all midshipmen at a future date.
By Veronica Cassidy Barry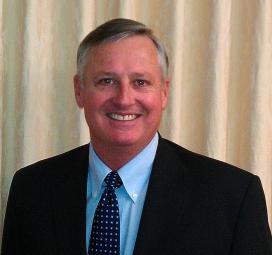 Last updated: Tuesday, January 12, 2016