Babson Globe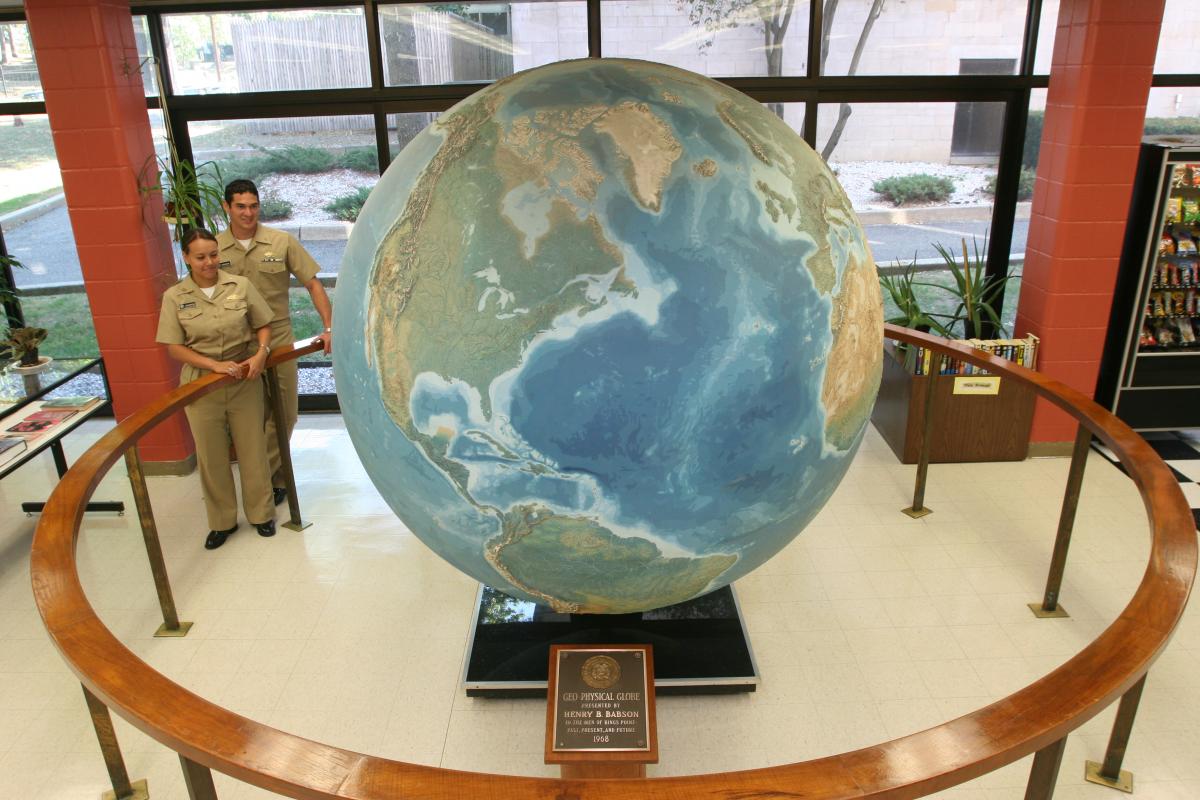 About the Globe
At the foot of the main stairway in the Library stands the Henry Blake Babson Geophysical Globe. Custom-made for the Academy, the globe is the gift of the industrialist and yachtsman for whom it is named and symbolizes the mission of the Academy educating students for a world-girdling profession.
Seven feet six inches in height and mounted at a 23.5°angle, corresponding to that between the earth's axis and the orbital plane, the globe is rotated in its base once every three minutes. Gradations of sea depth are detailed by the use of eight shades of blue, darkening at increased depths. Land areas are rendered in shades of green and brown to represent normal summer vegetation.
The Babson Globe was created by cartographers and craftsmen based on consultation with geologists and geographers. The resultant globe represents the earth as seen without cloud cover from approximately 3,500 miles in space. On the surface, one inch equals 104.75 miles. The vertical scale, to emphasize heights of land, averages forty times the horizontal scale.
Quick Facts on the Babson Globe
Diameter of globe at sea level: 75 inches
Overall height of globe: 90 inches
Highest point (Mt. Everest): 5/8 inch.
Construction: hand-laminated in fiberglass and epoxy
Rotation: 1/3 revolution per minute
Weight: each hemisphere approximately 160 lbs
Base with motor and axis, 210 lbs.
Last updated: Thursday, October 31, 2019