Research
If you have a question about the history of the American merchant marine, our staff will do their best to provide answers and assistance. Inquire either via e-mail (museum@usmma.edu) or by phone (516-726-6047)
If you are seeking copies of a relative's merchant marine records, please consult the U.S. Coast Guard webpage regarding requests. (https://www.dco.uscg.mil/nmc/record_request/)
Researching Your Merchant Mariner Ancestor.
The American Merchant Marine Museum probably doesn't have records of your ancestors who worked as merchant mariners.  However, we have a pretty good idea of who does, but it depends on what you are seeking.  Please note there may be a fee to process or reproduce records.
Veteran Status
If you are attempting to establish a merchant mariner's eligibility for veteran status as a result of service during World War II, you will need their DD Form 214, "Certificate of Release or Discharge from Active Duty, DD Form 214," or a "Report of Casualty, DD Form 1300."  The U.S. Coast Guard's National Maritime Center handles these requests.  See https://www.dco.uscg.mil/nmc/record_request/.  That web page provides instructions and the appropriate forms for an application.
Merchant Marine Personnel and Licensing Records
At the end of 2019, the National Archives and Records Administration (NARA) announced that it had scanned merchant mariner documents held at their St. Louis, Missouri facility.  These pre-1967 records, from Record Group 26, "Records of the U.S. Coast Guard, Merchant Marine Personnel and Licensing Records," contain a wealth of information.  They contain rich genealogical history, photographs, and artifacts such as ID cards or logbooks that relay information from their journey over the seas.  You can learn more at https://www.archives.gov/news/articles/merchant-marine-records-document-maritime-service.
Genealogy Websites
Commercial genealogical websites may contain information as well.  In particular, crew lists were often included in the "passenger list" section of these websites.  Often local public libraries have subscriptions to these websites, making access more convenient or available at no or little cost.
World War II Casualties
If you believe you had an ancestor who died on board a merchant ship as a result of combat during World War II, there are two essential printed references that will assist you.  The late Captain Arthur Moore's A Careless Word -- a Needless Sinking: A History of the Staggering Losses Suffered by the U.S. Merchant Marine, both in Ships and Personnel, during World War II is an invaluable reference.  Used in conjunction with Robert M. Browning, Jr.'s United States Merchant Marine Casualties of World War II (revised edition), you will have a reasonably complete account.  Once you have the names of the ships a mariner served on it becomes MUCH easier to conduct an Internet search.  In some cases it is even possible to find scans or transcriptions of actual reports, sometimes even translated accounts from U-boat logbooks.
American Merchant Marine Museum
After you have attempted the above resources, feel free to contact the American Merchant Marine Museum, which is reasonably well-positioned to provide information about twentieth-century U.S.-flagged ships.  However, we have a limited number of staff and volunteers able to assist, and it will take some time to formulate a full reply.
Please contact the Museum via e-mail at Museum@usmma.edu or write to:
American Merchant Marine Museum
300 Steamboat Road
Kings Point, NY 11024
Finally, the Museum reminds the public that these individuals were "merchant mariners," possibly "commercial seafarers," but NEVER "merchant marines."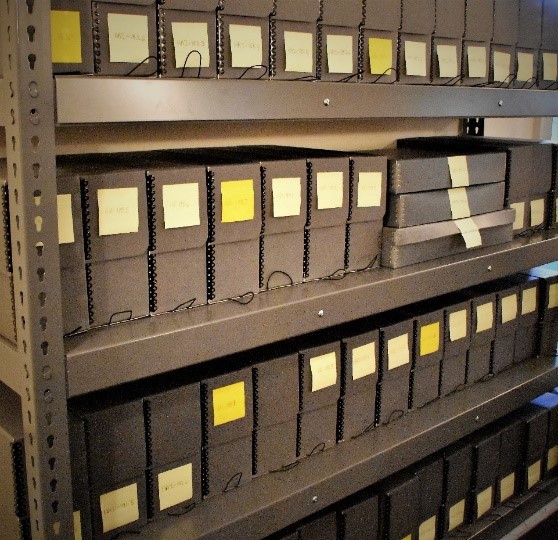 Last updated: Wednesday, January 8, 2020