USMMA Board of Visitors to Meet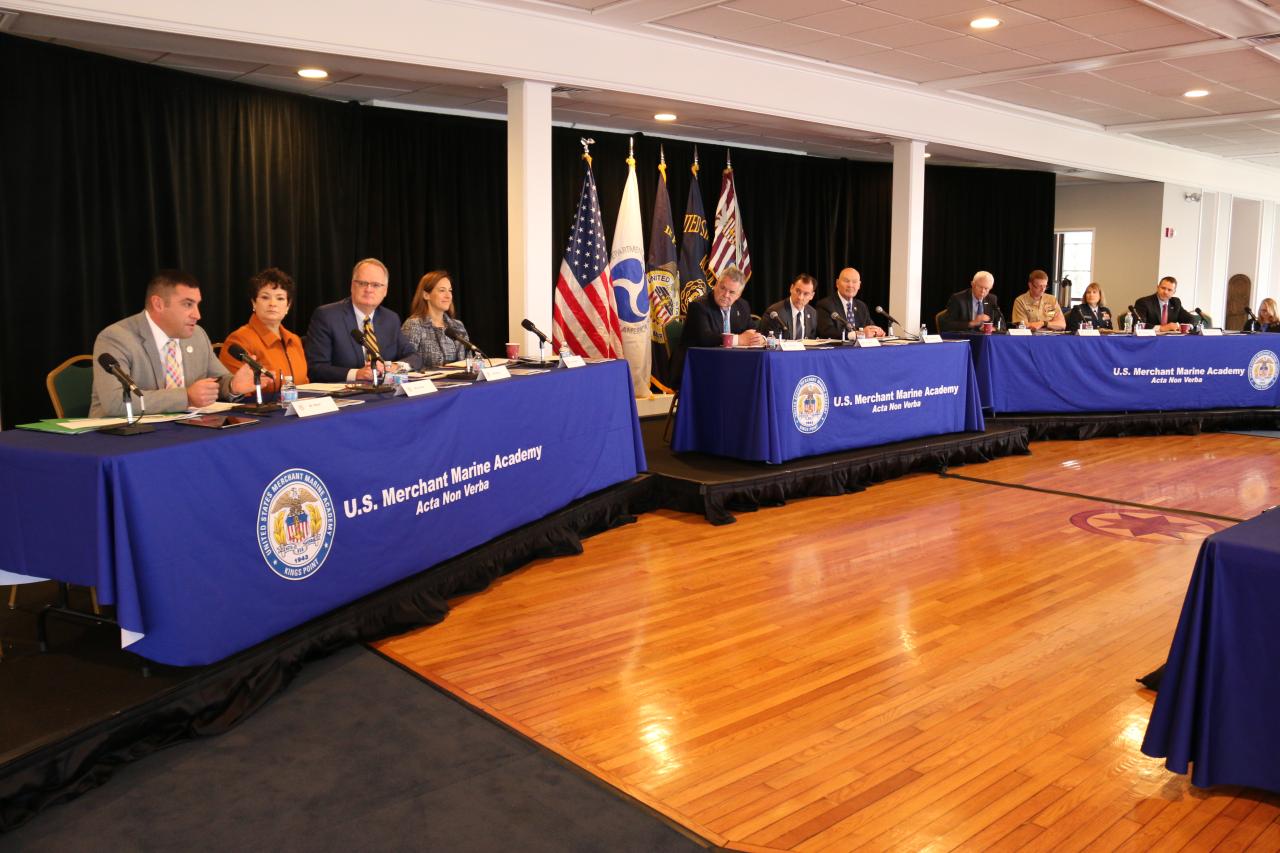 The U.S. Merchant Marine Academy Board of Visitors will meet on Friday, May 13, 2022, from 1 to 3 p.m.
For those desiring to attend virtually, connectivity information is included below, and is being posted today in accordance with the information published in the April 27, 2022, Federal Register Notice announcing the meeting.
The limited in-person seating at the meeting is filled, and now not available to the public.
Last updated: Tuesday, May 10, 2022